We often think our drinking and hangovers go undetected. But they don't. If you're worried about how alcohol is affecting your relationship with your family, this article might help. Plus, Club Soda's dads told us about how changing their drinking habits changed their family lives…
Motivation for change
Son: "Dad you are a lot more fun why is that?"

Me: "I've stopped drinking alcohol."

Son: "I like you not drinking alcohol."

"What more can I ask for as motivation?"
The idea that alcohol is the right and acceptable fuel for 'downtime' without the children is a very dominant narrative. Who hasn't heard of 'wine o'clock'? The challenge for many parents is the persistent social norming of high levels of drinking amongst parents, from boozy meetups alongside the kids birthday parties to fathers day jokes about dads knocking back beer. This can make bucking the trend difficult.
One key strategy to building the motivation and commitment is to be clear about the benefits you hope to see from changing your drinking habits. Many people focus on weight loss or improved fitness. They are both important, but the gains to mental health, finance and relationships, especially with your family can be far more significant and can be the catalysts for other life changes as well.
Getting more out of the weekends with your family, rather than struggling through with a hangover is a major win for your relationship, fitness and mental health. Win Win Win!

Drinking when tired and stressed made it worse
"Now I don't drink, it is easier to control my temper. I did not drink often but when I did my temper would flare quickly. Our kids like us more now we are not drinking."
Being a parent is tiring and busy, and you may want some "wind down" time at the end of the day. It's true that alcohol does that quickly. But over time, that one wind down drink can become a habit that can begin to slow down your mornings with a sluggish hangover feeling. Or it can make you impatient and angry.
Eating food and drinking water sounds simple, but we often drink alcohol when we need to eat or rehydrate, Find ways to distract yourself from the discomfort of not drinking that won't lead to a hangover instead. Like planning tomorrow, some mindfulness or even exercise. Even put what's worrying you (or what makes you happy) into words. Writing or talking about the things that prey on you will make them seem smaller. All of these will make your more resilient to stress in the longer term.
Our kids are watching us
"We used to be drinking buddies he and I… It took a bit of resetting in both our heads to let that 'bond' go and remember/rediscover that we still have all sorts of other things in common…"
Many parents are conscious that their bad habits will also affect how their children use alcohol as adults, aware that their habits are not the best example. The late comedian Sean Hughes was open about his struggle with alcohol, joking about a childhood where he was left in the car outside pubs: "We would while away the hours by nodding at the other kids parked up in other cars as we all looked to the warm glow of the pub." He later talked of disliking his father for his behaviour.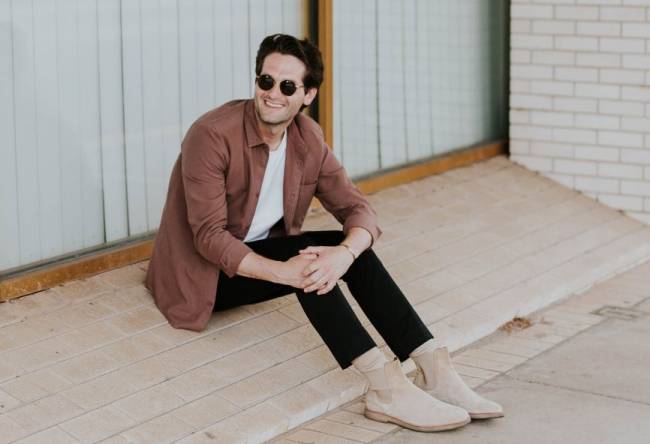 Thinking of changing your drinking? Here are Rhys's top tips:
Dad of two Rhys shares his top tips for you;
Don't worry in advance about what the effects will be or how long you can keep it up. Give it a go, experience the difference, then work out a longer-term plan after that.
Be explicit with people that it's a choice you're making and ride out that first wave of peer pressure. It won't last long – and to be honest, it's your life so just do what you want anyway.
Be prepared for a bumpy road as you get used to the change. That's totally normal. Things may get worse before they get better. But as you hit every obstacle, you'll be resolving things that at the moment you may be denying, ignoring or masking through your drinking. Once you're through to the other side, everything will feel miles better than you could imagine now.
Remember to be nice to yourself. For this to stick, it has to be a better and an easier path than the one you've left. So instead of beating yourself up, think instead about how you can treat, reward and care for yourself as much as possible. Life's pretty miserable if it's just about denial and abstinence. Think about what new experiences or opportunities you can now embrace, and go for them wholeheartedly. Concentrate on the new pleasures you're moving towards, not the old pain you're leaving behind.
About the author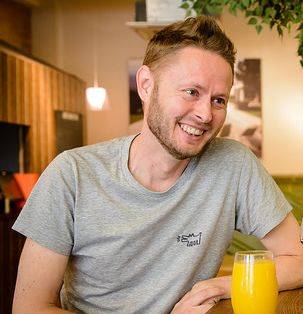 Dr Jussi Tolvi is a Co-Founder of Club Soda. Club Soda is a mindful drinking movement. One of Club Soda's goals is to create a world where you don't need to feel out of place if you are not drinking alcohol. If you are thinking of changing your drinking habits and would like some additional hints and tips, visit: https://joinclubsoda.co.uk/