September 21st marks World Alzheimer's Day – an awareness-raising day for dementia that has been running for the past 24 years. Here, Rob Burley – the Alzheimer's Society's Director of Campaigns & Partnerships – looks at the challenges those with dementia face, and how we can all help support people suffering from the disease…
A lot may have changed in the last two decades, but dementia is the biggest health and social care crisis facing society. Currently there are 850,000 people with dementia in the UK, with someone developing it every three minutes and the number set to soar to 2 million by 2051.
Dementia is the umbrella term different brain disorders that trigger a loss of brain function – in the majority of cases this is caused by Alzheimer's disease but other causes include vascular dementia and Pick's disease. Dementia is a progressive and terminal condition and there is currently no cure.
Symptoms can include memory loss, problems with speech and understanding and confusion. For a person affected, these symptoms can be incredibly frustrating, which can often lead to a change in their behaviour where they may seem agitated, aggressive or depressed.
Dementia affects each individual differently. For the person diagnosed it is often a very distressing and overwhelming time. As well as the impact on the individual, it can have a devastating impact on their families who often end up taking on huge financial and emotional costs caring for a parent with dementia. At Alzheimer's Society, we campaign for the rights of people with dementia to be upheld – particularly when it comes to the health and social care system. With limited treatments and no cure, support for people with dementia is only available through costly social care – while other long-term medical conditions, like heart disease or cancer, are treatable through the NHS.
When it gets to the point they need care, often this means moving into an expensive care home, receiving care from home carers who often don't understand dementia or relying on loved ones to support them at home.
Many people are surprised to hear that dementia care is not funded by the state and for many, the point when they experience crippling costs of a care home, is the first time they will really think about this. The average cost for a person with dementia is over £30,000 a year. In two-thirds of cases this cost is shouldered by people with dementia and their families, either through unpaid care or in paying for private social care. This is what we mean by a 'Dementia Tax' and it is simply unacceptable.
We hear daily from people at the receiving end of this huge injustice – like Karen and Joan. Two years ago, Karen's mum Joan was diagnosed with dementia aged 74. Adamant that Joan would stay in the comfort of her home, Karen struggled for months to provide her mum with essential care everyday whilst juggling her part time job and looking after her two daughter who are still in primary school. The emotional toll this has taken on Karen is huge and it got to the stage where she was unable to care for her mother, children and work effectively and she made the tough decision to move Joan into a residential home. Costing £2,500 a week, the family are relying on Joan's life savings to pay for the care but now Karen has the new worries of how they will support Joan financially in the future.
With more and more people developing dementia and a lack of funding from the government for the social care sector. People like Karen, part of the so called 'sandwich generation', who are buckling under the financial and emotional strain of supporting their own parent with dementia whilst also raising their children.
Whilst this may paint a very bleak picture of a dementia crisis in the UK, all hope is not lost. Alzheimer's Society is working tirelessly to ensure the situation is improved for everyone affected now and in the future. We work closely with people affected by dementia and their carers to call on the government for a long term social care solution, at the same time providing vital support services and funding pioneering research to try and find a cure.
This is no easy task, which is why on this World Alzheimer's Day, I'm asking for your support to achieve a better outlook for people affected by dementia, like Karen and Joan. Please help us to unite against dementia by joining our campaign to fix dementia care – together, we rely can make a difference.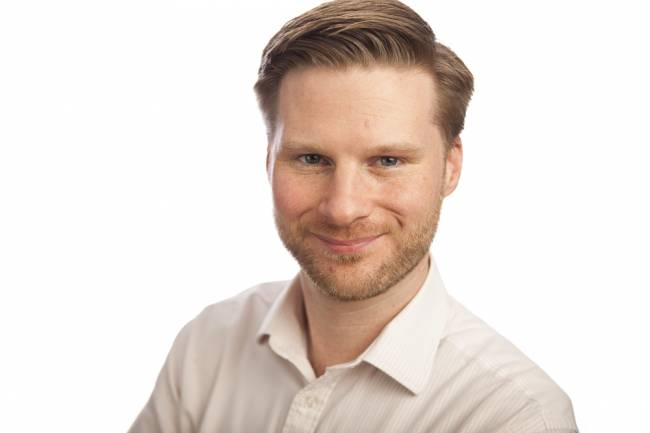 Rob Burley is Director of Campaigns & Partnerships at the Alzheimer's Society, leading the organisation's policy, public affairs, campaigning and community engagement work, including the Dementia Friends and Dementia Friendly Communities programmes. Rob is a Trustee of Charityworks, the UK non-profit sector's graduate programme, and is a 2017 Clore Social Fellow.
To find out how you can get involved in the campaign for dementia care, go to alzheimers.org.uk/fixdementiacare