Freshen up for winter with a killer new cut for party season and beyond…
In association with Ellisons
Once there's a chill in the air and the summer tan has faded, we often seem to give less thought to our appearance. Throwing on a knitted beanie and a chunky scarf may temporarily keep your do under wraps outdoors, but it's time to step inside and give your hair an MOT.
Barber business
If you're long overdue a trim or restyle, don't delay. A new hairstyle is cost-effective way to achieve a better-looking you. A simple cut can knock years off you, instil more confidence and change the visible shape of your face. Finding a style that suits your face shape is key – and it's worth bearing in mind how much time you can commit to your barnet's upkeep on a daily basis.
Choose your cut
The quiff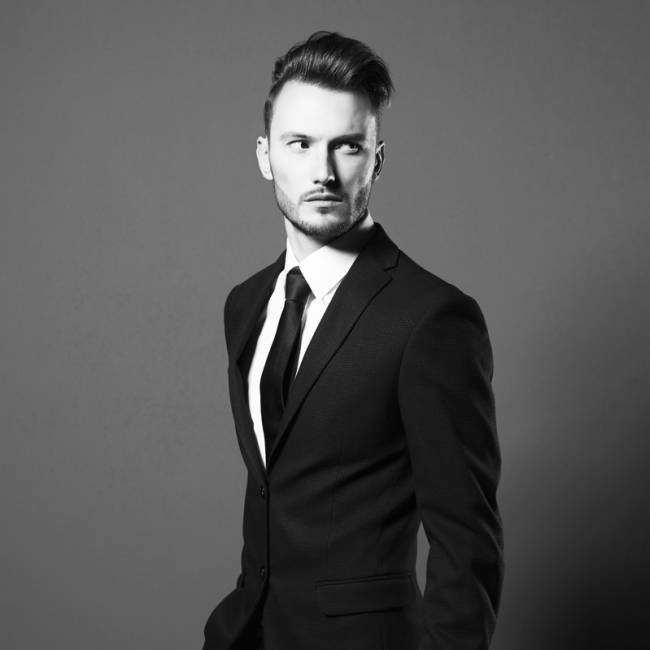 One of the most versatile cuts, the quiff can suit almost everyone. Quiff's can vary dramatically on the casual to smart scale, and have the added benefit of being easily tamed with a touch of product and swipe of a comb. Longer faces can be balanced with longer sides, swept back for a slicker look.
It's worth having a hairdryer to hand when styling; blowing the roots in the direction you want the quiff to stand, to add volume. Add a little mousse before drying for a longer lasting hold, and finish with a matte clay or putty to define and add some texture.
Long Locks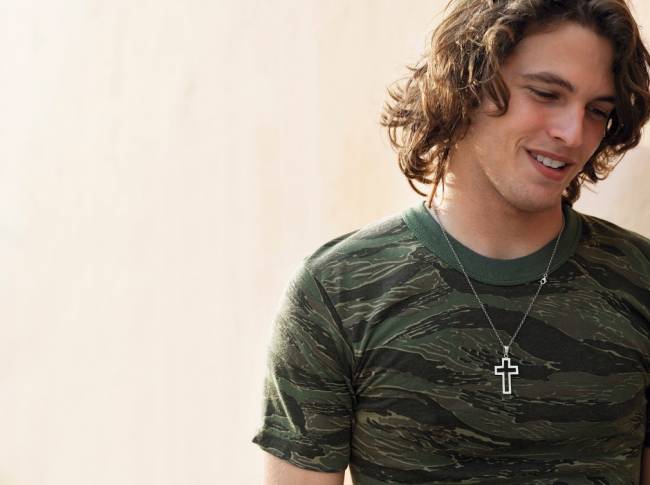 Jon Snow, Thor, Aquaman – these chaps have a lot to answer for in the style stakes this year. Tousled hair flowing down to the chin or shoulders isn't a look that will suit everyone, but if you're blessed with a chiselled jawline, and can still rock a faded tee and distressed denim, there's no reason why you shouldn't give it a go.
Be warned, you'll need plenty of spare time to keep your luscious locks under control. Leaving the house with wet hair in sub zero temperatures really isn't a smart move. So after a wash and daily conditioning (to keep split ends at bay), a blast with the hair dryer is essential. Use a little texturising cream or soft paste to keep volume under control, just, whatever you do, don't tie it up in a man bun!
The Choppy Crop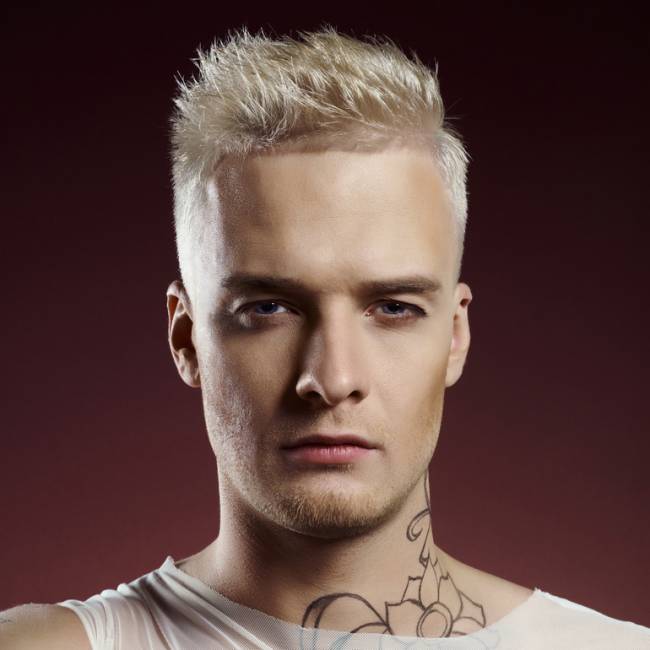 Short, back and sides are cool again, although the style has just relaxed a little. Keep the sides as short as you like, but beware of fades in winter – a practically bald scalp above the ears is much more noticeable without a tan (which at this time of year is unlikely). A well-textured cut on top creates different lengths which softens the overall look.
A little matte clay or texturising paste rubbed into slightly damp hair before styling should be all you need, making this one of the coolest low-maintenance styles you can try.
Classic Side Parting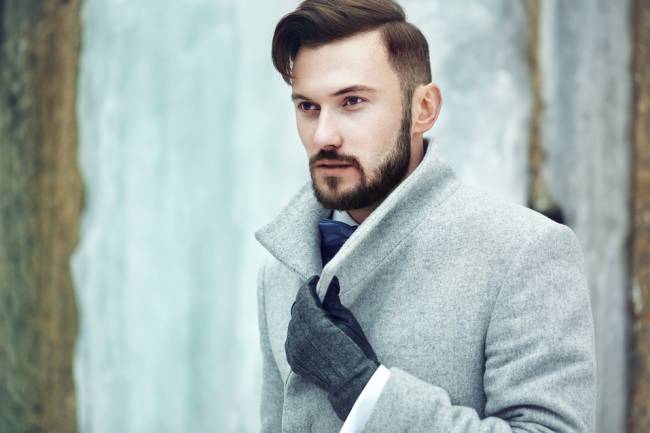 Not just for altar boys and lawyers, the new wave of side partings has added texture and ruggedness. Short sides graduating up to about 10cm on top with a choppy finish should make for an easy to maintain style. Slick back wet hair with a comb and see where the hair falls on your chosen side to find where your hair will naturally part.
A light-hold gel or pomade worked through before lightly blow drying should be enough to set the style, or for a choppier look add a little texture paste after drying. For a slicker look, spray with firm hold hairspray and comb through.
The No.1 All Over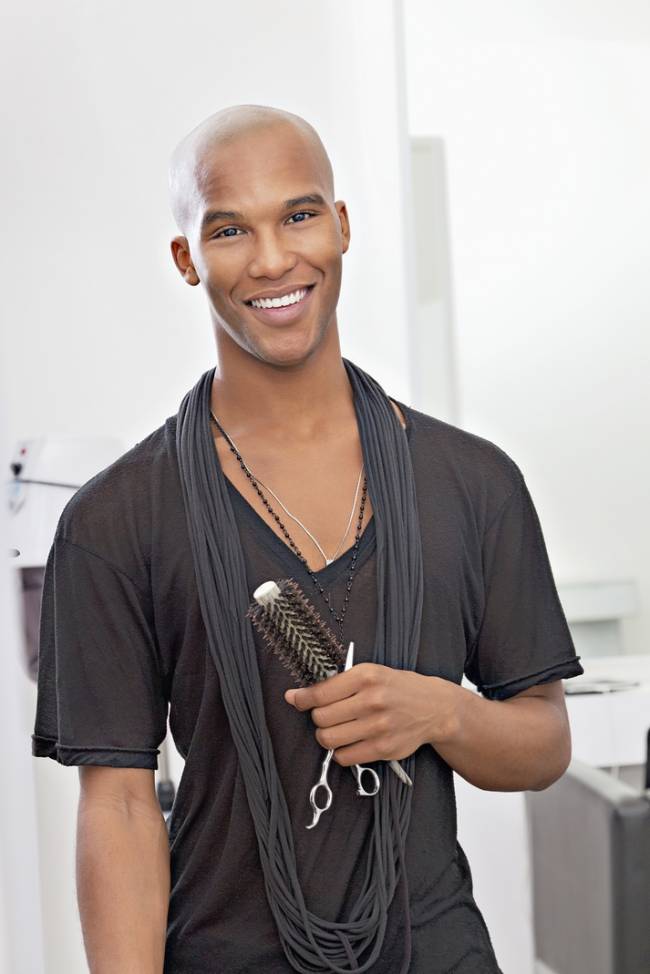 So, if you're a fan of 'The Buzz' – the most simple of all styles, you must have confidence in your skull shape, and a few hats ready to keep you warm. Styling products aren't really necessary, but be sure to give your scalp a good rub with some intensive moisturiser every day for good skin tone..
And finally…
Making the effort to whip your hair into shape is half the battle, but while you're at your coiffeur of choice, it's worth giving the rest of your facial hair a quick once over. Keep eyebrows in shape with a light trim if they're getting straggly, or remove a few stray hairs if brows plural are becoming singular. A professional beard trim can work wonders for shaping the jawline and avoiding any Santa comparisons. Lastly, ear and nose hair should not be making an appearance. Ever.
Get inspiration from the professionals and check out the hairstyling range for your salon at Ellisons.