If you're not lucky enough to be a resident Scot on Burn's Night, worry not! You can still address the haggis and enjoy a cracking ceilidh at celebrations across the rest of the UK, including the raucous Burns Baby Burns in London's Hackney…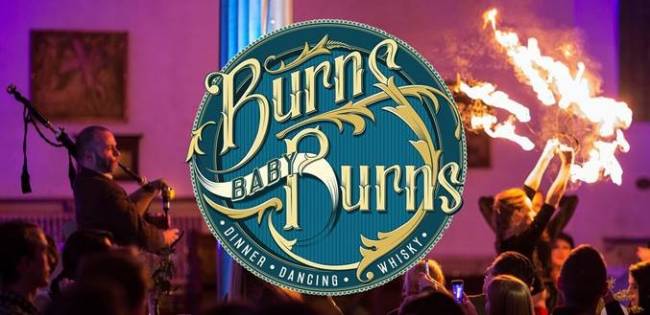 Never experienced Burn's Night? Then you've been missing a treat. This annual celebration of Scottish poet Robert Burns centres around his birthday, 25 January, and is a major date on the Scottish calendar. But getting down for the Bard has become more and more popular south of the border too, with traditional Burn's Night Suppers taking place in a variety of venues across the rest of the UK.
One of our faves is Burns Baby Burns, which returns for its fourth year at the stunning ecclesiastical colosseum of St John's in Hackney for three nights of Burns-fuelled fun. Here, historic tradition meets a very contemporary re-imagining of Burns Night, featuring a giant haggis, plentiful feasting, music and dancing with the Ceilidh Liberation Front, literary excursions, fire dancers, a rousing rendition of Auld Lang Syne and, of course, a toast or two of Scottish whisky.
Co-founder Adam Taffler explains: "We keep the main elements of the traditional Burn's Night Supper – the toasts and the wild recitations – we just skip the two hours of scholarly talk about Rabbie and use the time instead for more feasting, whisky, and dancing. We think Rabbie would appreciate that!"
And who are we to disagree? In the words of the very wise composer, Gustave Mahler: "Tradition is about fanning the flames, not worshipping the ashes," so dig out your tartan and get ready to raise a wee dram.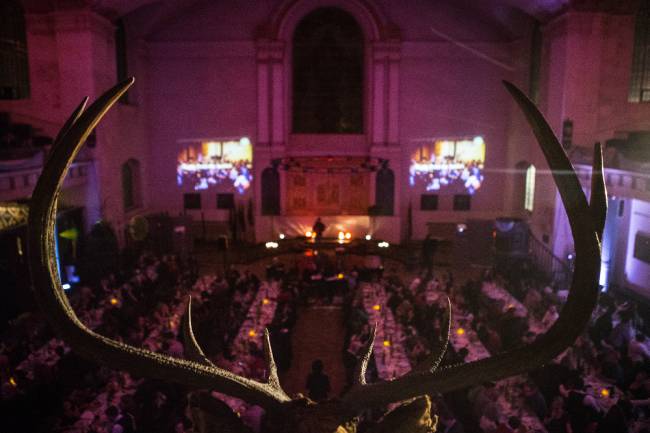 Full dinner tickets include for Burns Bay Burns include: hosted Burns spectacle, recitals and revelry; three-course Burns Supper (vegetarian options available); dram of fine whisky; post dinner the tables are cleared from the hall and ceilidh with the Ceilidh Liberation Front follows. A limited number of 'pauper' dining tickets will be released closer to the event dates, entitling guests to watch the spectacle from the grand balcony in St John's, with a hot box of haggis, neeps and tatties and a dram of whisky. Post dinner these guests can join the other guests on the dance floor for the ceilidh.
And finally – guests are invited to come wearing traditional Scottish attire (and underpants are optional!).
Burns Baby Burns takes place from 6pm until midnight on Thursday 26, Friday 27 and Saturday 28 January 2017. Tickets are priced from £40 – £59. burnsbabyburns.com