Ever wondered how would you cope in a post-apocalyptic universe, where violent survivors roam the wasteland, fighting for food, stealing supplies and exploiting a lawless world? Now you can test your mettle at the frighteningly real Wasteland Experience, but hurry… the end of this immersive, combat attraction is nigh…
The actors – goodies and baddies, dressed in suitable Mad Max style – guide you and your team through the two-hour-plus experience, shouting orders, and making sure you're where you need to be so the storyline flows. But within that, there are choices to make that will determine whether you live or die – a pretty good test of your metal and how you'd handle a world which no longer has a 'comfort zone'. To help, you and your teammates are armed with lifelike iCombat tactical training system laser guns, used by police and military around the globe, that bang, recoil, muzzle flash and hit their targets without any projectiles being fired (a welcome relief after the stinging pain of a paintball).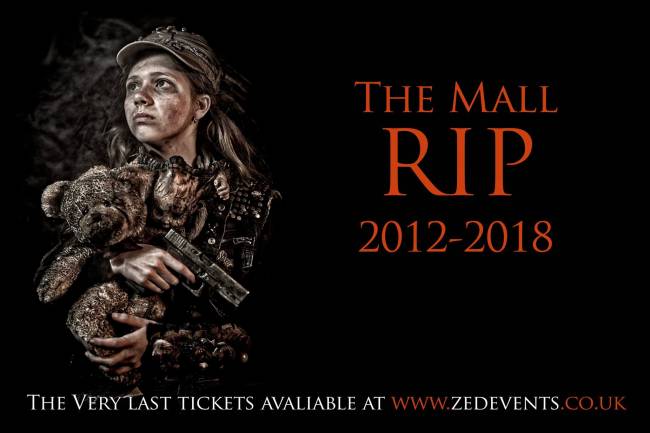 The team behind the Wasteland Experience, Zed Events, also created the popular 'Zombie Shopping Mall Experience' which ran for six years, but they'll soon be moving to new premises as the shopping mall is soon to be revamped, so if you're organising a stag, celebrating a birthday, or just fancy something different to do with your partner (and older kids) in the holidays, you have until the end of August to sign up. Good luck!
To book the Wasteland Experience, visit zedevents.co.uk (children must be aged 16 and over).