Stuff the book and slippers this Father's Day (Sunday 18th June) and treat your dad to something that'll blow his dear ol' socks off – a visit to the capital's highest viewing platform at London's The View from The Shard…

At almost twice the height of any other viewing platform in London, your dad will be able to take in all of London's infamous landmarks for up to 40 miles around – from St Paul's Cathedral and Tower Bridge to The Gherkin and the London Eye (a bit of a titch at only half the height of The Shard) – all from the swish comfort of level 68 or 69. Or if that's too tame for your fearless dad, he can pop up stairs to the open-air Skydeck on Level 72, which is exposed to the elements and the sounds of the capital below. He'll be perfectly safe thanks to all the glass barriers, but if it's a particularly windy day, it's probably a good idea to warn him that the 92-storey glass building is apt to sway a tad.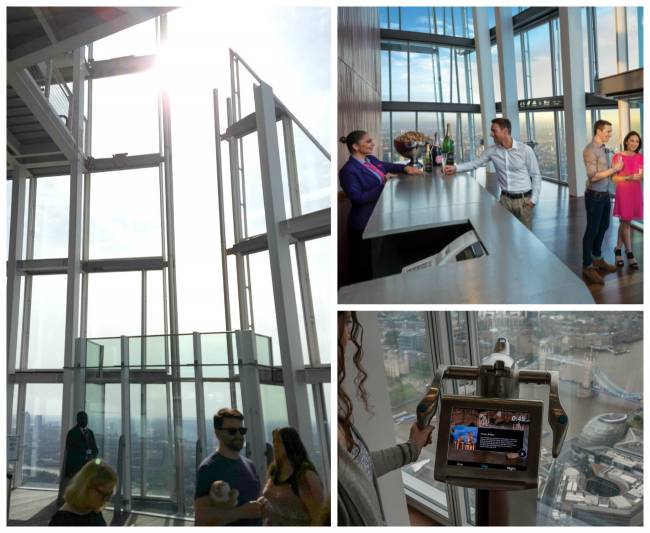 He may need a calming drink after all that excitement, and luckily The Shard is home to the city's highest champagne bar, where you can spoil your dad a bit more with a glass of bubbly, beer or a mug of hot chocolate. Either way, make sure you pop to the toilet on level 69 before you leave – not only will it save you having to find a convenience on the manic streets of London below, but it's also the most awesome loo with a view we've ever come across!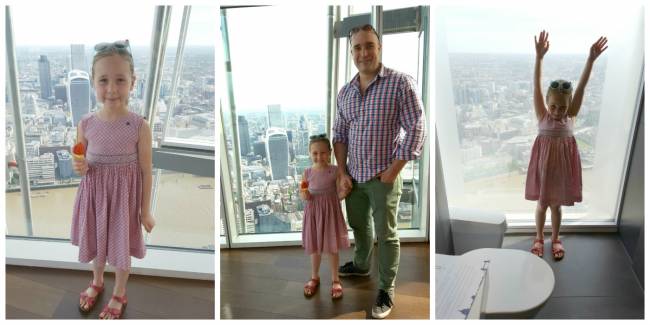 Impress your pops with these little-known facts…
• At 306 metres tall, The Shard is the tallest building in Western Europe
• Six women climbed to the top of The Shard's exterior in July 2013 as part of a Greenpeace protest
• The building was modelled on a shard of glass, and its 11,000 panels have a total area of 56,000 square metres
• There are 44 high-speed lifts which travel at an ear-popping six metres a second
• During construction, workers found a fox living on the 72nd storey. They called him Romeo and there's a book all about him in the gift shop

This Father's Day The View from The Shard is open 10am to 10pm, and the nearest station is at London Bridge. Tickets are £30.95 for adults and £25.95 for children (ages 4 to 15 years), but you can get 15% off if you book in advance. If on the day you visit, you can't see at least three of these landmarks – The London Eye, St Paul's Cathedral, The Gherkin, Tower Bridge and One Canada Square – you can come back another day for free (within three months)!
Find out more at theviewfromtheshard.com
WIN!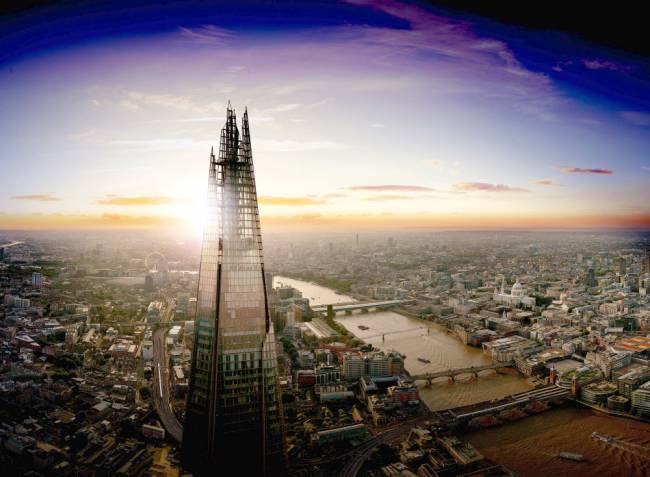 Fancy taking your family to The View from The Shard for free? For your chance to bag two adult and two child tickets, click here