Solo travel adventure holiday specialist Flash Pack has launched a new excursion for like-minded single travellers to connect over the summer in London. The holiday specialists have expanded their series of seriously scrumptious summer Supper Clubs to showcase delicacies from Jordan and Croatia and whet the appetites of 30- and 40-somethings seeking authentic, off-the-beaten-track trips. DAD.info offers an exclusive rundown of the summer events you might want to mark in your diary, single-dads.…
1. A Flavour of Peru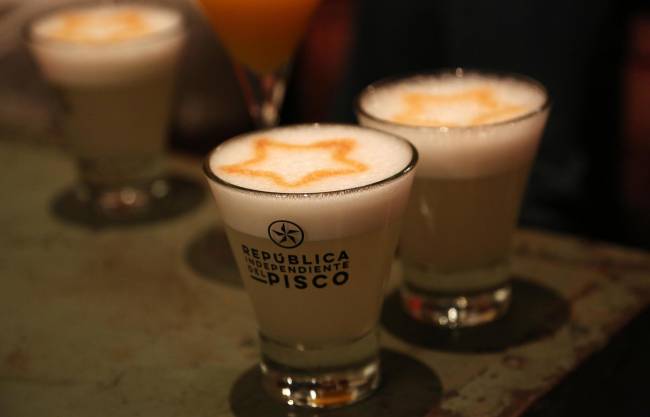 A Flavour of Peru in Sydenham, south London, includes a welcome cocktail, wine served throughout dinner and three hearty courses of traditional Peruvian treats. This tasty adventure is sure to make the most of the exciting fusions of Japanese, Chinese and Spanish influences found across Peru. Watch out for at least some of the country's 3,000 varieties of potato!
18th August 2017; £43 per person; flashpack.com
2. The Ultimate Sunday Roast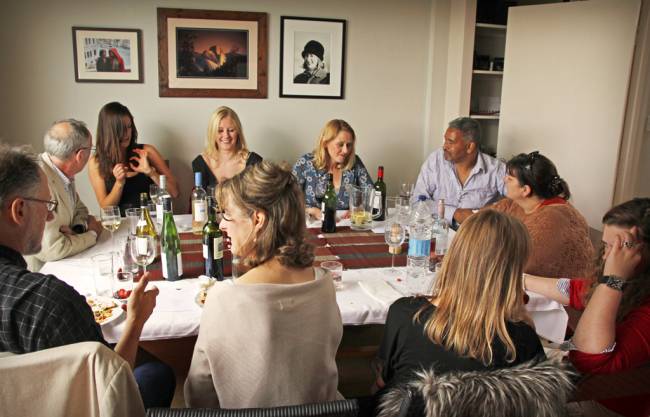 Finding a traditional Sunday Roast in London can be surprisingly tricky, especially for overseas visitors to the UK capital. Flash Pack hosts The Ultimate Sunday Roast at Notting Hill, so that Londoners and visitors alike can mingle over the meat and veg, make new mates and swap top tips for what's hot to see and do in the capital.
20th August 2017; £40 per person; flashpack.com
3. Jordanian Soul Food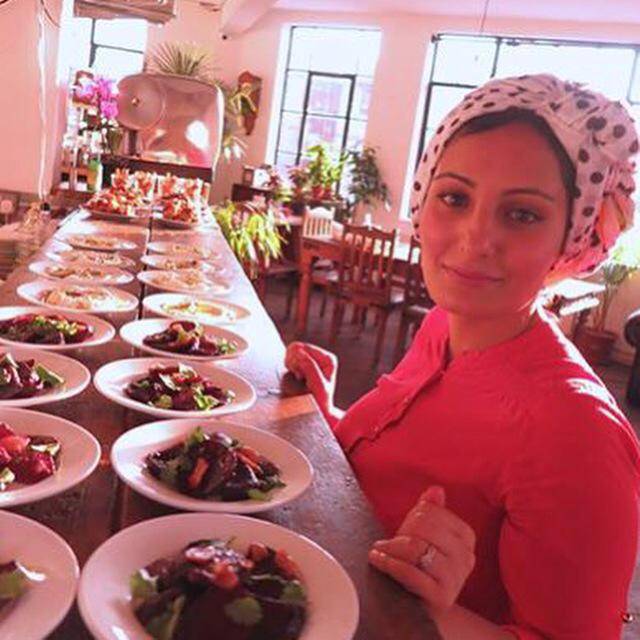 Jordanian Soul Food at Warren Street, London hosted by chef Batool who grew up in the Jordan Valley learning all she could from her mother and grandmother. As there are no Jordanian restaurants in London, this Mini Adventure offers an exclusive opportunity to enjoy an authentic taste of Jordan.
24th August and 7th Septmember 2017; £43 per person; flashpack.com
4. Kayak to a Brewery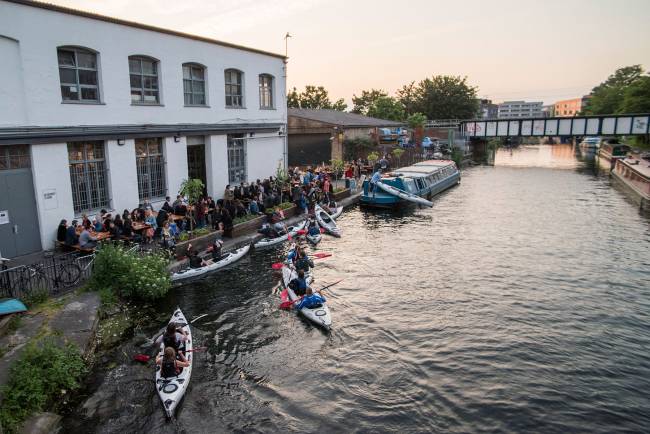 The experience involves a leisurely 6km kayak from Limehouse to the iconic Crate Brewery, passing by eccentric boathouses and wildlife en route, all whilst admiring spectacular views of the city. All equipment is provided, so paddlers just have to arrive ready to row!
On arrival at Crate Brewery, guests will taste some fabulous craft beers or wine, followed by a delicious artisan pizza lunch. Beers include the Crate IPA, overflowing with fragrant, new world hops, the Crate Pale, a single hopped ale bursting with tropical aromas, and the Crate Lager, a refreshing amber lager with a malty body and crisp hop finish.
The rest of the afternoon is free for guests to mingle, sample the beers and make new friends and travel companions. The nearest tube station from Crate Brewery is Hackney Wick, which is less than a five-minute walk away. It is a recommended that participants bring a change of clothes with you!
Sunday 27th August 2017; £56 per person; flashpack.com
5. Yoga and Brunch
Yoga and Brunch in east London, including a Green Mimosa, includes a vibrant plant-based multi-course lunch created by chef Kali Hamm, and Vinyasa Flow Yoga and Guided Meditation led by yogi Elly Lopes. Blissful.
3rd September; £48 per person; flashpack.com
More to come…
Croatia Supper Club will launch at the end of September hosted by a Croatian chef, flying in for the event. Flash Pack's most popular destination for solo travellers, Croatia – like Jordan – is not represented on the London dining scene, so this evening provides an exclusive insight into the Balkan treasure.
Slovenian Wine Tasting will also launch at the end of September to showcase the country's 'best kept secret': its wines. Areas close to the Italian border typically produce wines most palatable to UK drinkers and the evening promises to reveal much more about this European gem.
Sign up as a Flashpacker and book a Mini Adventure at flashpack.com