Cornish estate to host a new southwest England petrolhead event in Summer 2015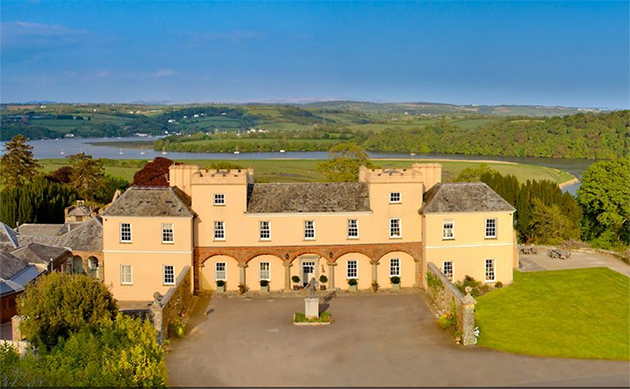 Building on the success of their Festival of Speed in 2012, the award winning Pentillie Castle & Estate, in St Mellion, Cornwall, will host the Pentillie Festival of Motorsport on 26 July 2015.
Central to the event will be a live action rally sprint style event hosted by GoMotorsport and organised through local Motor Clubs. The Rally Sprint event was based around the "Esgair Dafydd Welsh forest complex" in the late 1970s and was a rally stage run several times against the clock with the fastest run producing a winner.
This format provided high adrenaline entertainment with the flamboyant driving styles of the competing rally drivers becoming even more spectacular as there familiarity with the route improved throughout the day. This exciting spectacle of motorsport will be brought back to life at the Pentillie Festival of Motorsport.
Entries will include many iconic rally cars of the past and present, and an adrenaline packed day of action on the track; providing the opportunity to see the cars being driven in anger. For those spectators wishing to get a closer look at the cars the competitors paddock will have open access throughout the day, with the public getting to meet the team service crews.
The track itself provides an exciting and challenging course over mixed surfaces and offers excellent spectator viewing. Set in the picturesque grounds of Pentillie Castle, the course enjoys beautiful views of the tranquil River Tamar and majestic Pentillie Castle contrasted with the high octane track action.
Ted Coryton, owner of Pentillie Castle said: "This is a really exciting opportunity to build on the reputation of the Festival of Speed and create a unique and exhilarating Motorsport event in the West Country. The Castle grounds are the perfect challenge for motoring fans and will provide a stunning backdrop for some interesting cars."
For more information, call: 01752 923512, or email: info@pentilliefestivalofmotorsport.co.uk