"All the world's a stage" at a glorious new exhibition at Compton Verney Art Gallery commemorating the 400th anniversary of Shakespeare's death. Mandy D. Charles is charmed and enchanted…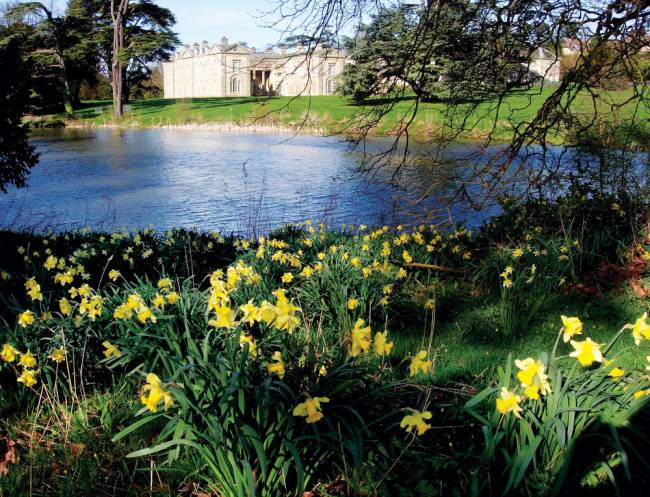 Set in 120 acres of idyllic parkland, Warwickshire's Compton Verney is a beautiful Georgian mansion that has been sympathetically restored as an award-winning art gallery. In collaboration with the Royal Shakespeare Company, Compton Verney is commemorating the 400th anniversary of the bard's death on 23rd April by mounting an ambitious and innovative exhibition that brings all the drama of the theatre into the art gallery space.
This remarkable show, taking place just nine miles away from Shakespeare's birthplace, Stratford-upon-Avon, features more than 70 works that highlight why his plays are as relevant today as they were over 400 years ago, including paintings, drawings, engravings, woodcuts and photographs. The new Shakespeare in Art: Tempests, Tyrants and Tragedy exhibition imaginatively depicts why he and his work remain a vital source of inspiration to artists. There's something for everyone in this inspiring, highly theatrical exhibition, whether you are familiar with Shakespeare's works or not. "It connects to that childlike sense in us of wanting to believe," says the Royal Shakespeare Company's Director of Design, Stephen Brimson Lewis.
This beautifully curated and ingeniously designed exhibition immerses the viewer into the world of Shakespeare's plays through arranging them over eight 'acts'. You can see the RSC perform four of the works featured at Stratford this year – The Tempest, Hamlet, King Lear and A Midsummer Night's Dream. The other two plays represented here are Macbeth and Henry VIII. The exhibition's curator, Antonia Harrison has sourced art works from major collections throughout the country, including the RSC's own rarely publically displayed art collection.
Several iconic representations are on display, including John Singer Sargent's imposing portrait Ellen Terry as Lady Macbeth and Dante Gabriel Rossetti's The Death of Lady Macbeth, but Shakespeare's enduring influence on contemporary artists is also represented by Akua from photographer Tom Hunter and the new, specially commissioned artwork Ophelia's Ghost by Davy and Kristin McGuire.
"In terms of the way we work, it has been a markedly different experience for us, both in the opportunity to pool our expertise with the RSC, but also in using a more theatrical design approach and employing new multimedia and sound techniques," says Harrison. Designing for an exhibition for the first time, Brimson Lewis intensifies the theatricality of the artworks by locating them within stage sets and employing multi-media and multi-sensory elements to atmospheric and magical effect.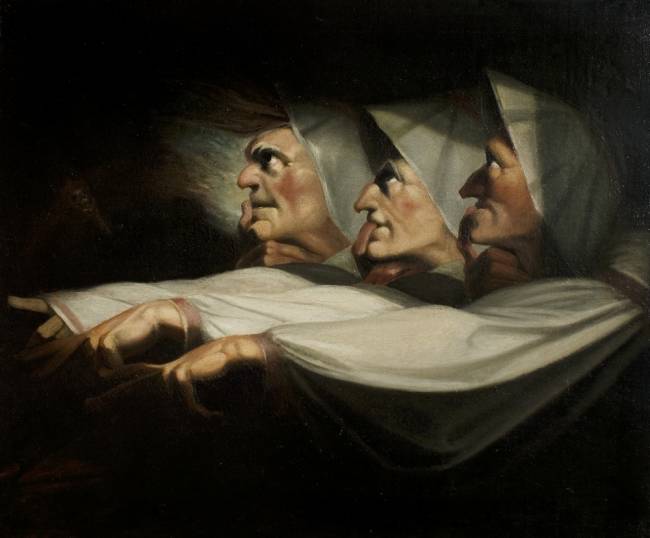 There is so much to enjoy in this exhibition, as you enter a world of fantasy and imagination where the visitor is given time and space to consider the works on show. To highlight but a few, you are transported into
the midst of a storm as you enter The Tempest with the sound of crashing waves, tide marks on the walls and ship planks underfoot, cleverly enhancing the power of works by George Romney, Henry Fuseli and a drawing by Shakespearian actor Antony Sher of himself performing the role of Prospero. Pick up a pair of headphones to hear
Rufus Hound, reading "I know a place where wild thyme blooms" from the Dream, a
spoken-word piece from appropriately named poet, Kate Tempest, based on the character of The Tempest's Caliban,
or allow the sounds of nature to guide your steps as
you
venture into a dreamlike Forest of Arden to view Tom Hunter's contemporary photographic interpretation of Henry Fuseli's A Midsummer Night's Dream. Don't miss the
opportunity to view some wonderful behind-the-scenes shots of Sir Peter Hall's 1968 film of the play, shot on location at Compton Verney, featuring Dames Judi Dench, Diana Rigg and Helen Mirren.
Immerse yourself in the Gothic gloomth of Alexander Runciman's Macbeth and the Witches and Henry Fusili's The Weird Sisters, Macbeth, Act 1, Scene 3. Both children and adults alike will be fascinated by
technology past and present in the forms of the Victorian stage illusion
Pepper's Ghost, and an exclusive preview of a 3D avatar of Ariel that the RSC will be employing in its production of The Tempest that opens in November 2016. Ophelia's Ghost, a truly haunting and devastating interpretation of the death by drowning of Ophelia in Hamlet is a beautifully realised and astounding lifesize installation by Davy and Kristin McGuire. The exhibition is worth seeing for this beguiling and disturbing work alone.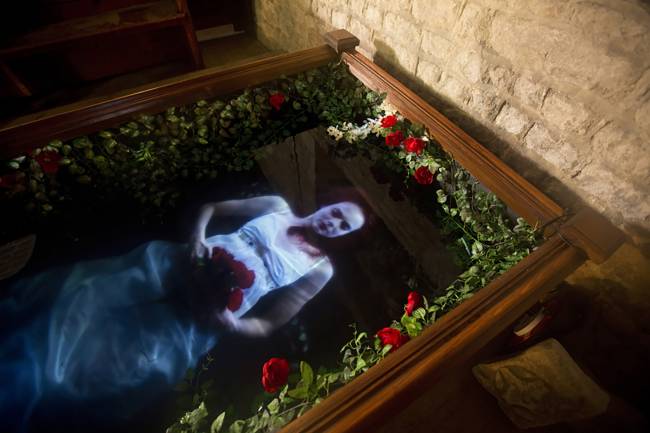 There's also a fascinating companion exhibition, Boydell's Vision: The Shakespeare Gallery in the 18th Century that acknowledges the importance of the print publisher John Boydell to the creation of the 'cult' of Shakespeare.
The exhibition includes a
superb collection of engravings and mezzotints, and digitally recreates Boydell's original gallery.

Shakespeare in Art: Tempests, Tyrants and Tragedy
is an innovative and influential exhibition that will appeal to lovers of Shakespeare, and will surely inspire a new generation to embrace these works that so comprehensively
dramatise human emotions.
The exhibition is a visual and oral representation of all that is great about the English language.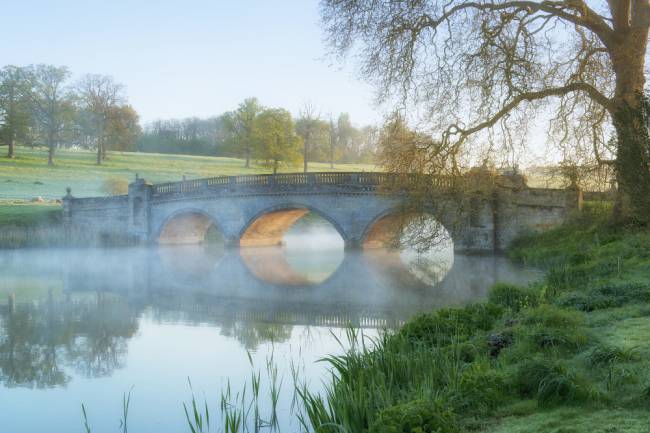 Compton Verney is also celebrating the 300th anniversary of the birth of Lancelot 'Capability' Brown, England's greatest landscape gardener who designed the 120 acre Grade II-listed parkland. There's plenty for children to enjoy at Compton Verney too, with an

adventure playground, willow tunnels and nature trails, plus family activity backpacks and discovery rooms where your family can find out more about the collections and exhibitions.


Shakespeare in Art: Tempests, Tyrants and Tragedy runs until June 19th 2016. To find out more and book tickets, visit Compton Verney.


Mandy D Charles works in the Visitor Engagement Department at The National Gallery in London. She also contributes to the arts and entertainment guide, Time Out.