A new knock-out exhibition celebrating the life of the world's most famous boxer, Muhammad Ali, opens at London's 02 Arena this month. DAD.info steps into the ring…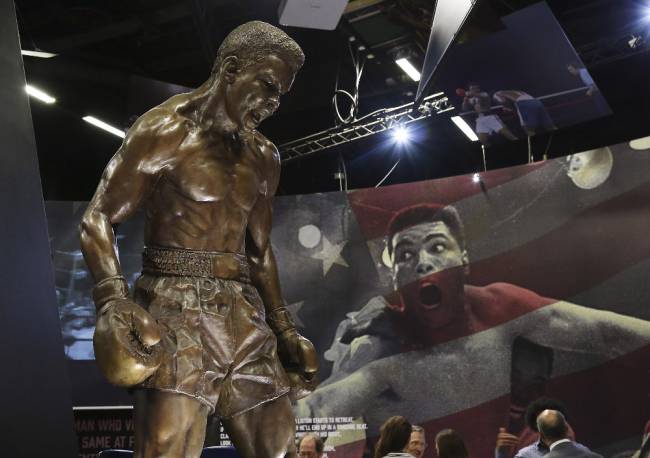 Featuring more than 100 artefacts and rare footage documenting the life of the most successful fighter of all time, the new I Am The Greatest: Muhammad Ali At The 02 exhibition is a must for boxing fans, as well as being a winner for anyone with more than a passing interest in the sport or the man.
"I want people to come away feeling they've spent time with Ali and now have a greater understanding of an extraordinary human being," says Davis Miller, co-curator of the exhibition, long-time friend of the boxer, and author of The Tao of Muhammad Ali and new biography, Approaching Ali.
Davis has pulled together a fascinating collection from Ali's own personal archive, including memorabilia documenting Ali's humble beginnings in Kentucky, where he was known as the Louisville Lip, and big-hitters including medals, championship rings, and a gold-embossed robe given to Elvis Presley.
One of the biggest draws for sports fans will be the boxing gloves Ali wore during his historical 1963 Wembley Stadium fight with British champ, Henry Cooper, who knocked the young Cassius Clay (as Ali was then known) off his feet with an 'Enry's Ammer' left hook, before the fight was stopped in the fifth round, leaving the American victorious.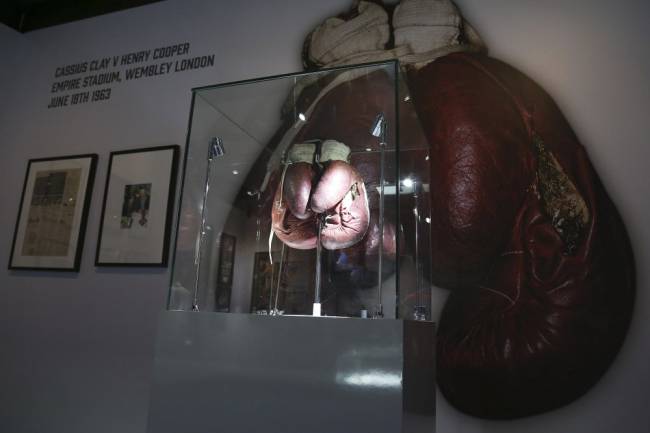 There's also a full-size, interactive boxing ring where visitors are treated to an up-close look at Ali's 'float like a butterfly; sting like a bee' boxing techniques, plus a stunning bronze statue showing an iconic Ali at the peak of his career, ripped and ready for action, leaving no doubt in anyone's mind about how or why he became a three-time World Heavyweight Champion.
"The exhibition will allow visitors to experience what it was really like to be in the ring with Ali," says Miller. "He'll purr, growl and bark at you, just as he would have done."
With video and film archive also charting Ali's emergence as a civil rights activist, his refusal to be drafted into the US military to fight in Vietnam, and his subsequent struggle to break back into boxing, I Am The Greatest is a fitting tribute to a legendary sporting hero, and an insightful journey through the life of this exceptional man.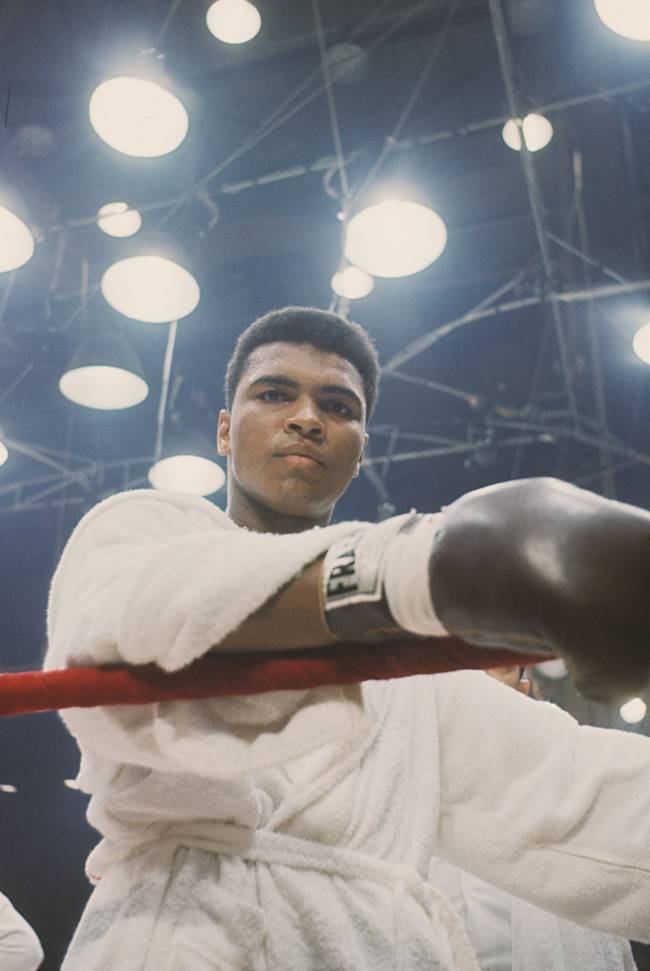 Ali's Epilogue on display at I Am The Greatest: Muhammad Ali At The 02
"I would like to be remembered as a man who won the heavyweight title three times.
Who was humorous and who treated everyone right.
As a man who never looked down on those who looked up to him.
And who helped as many people as he could.
As a man who stood up for his beliefs no matter what.
As a man who tried to unite all humankind through faith and love.
And if all that's too much then I guess I'd settle for being remembered only as a great boxer who became a leader and a champion of his people.
And I wouldn't even mind if folks forgot how pretty I was.
Be cool and look out for the ladies!"
I Am The Greatest: Muhammad Ali At The O2 is open now and runs until 31 August 2016.