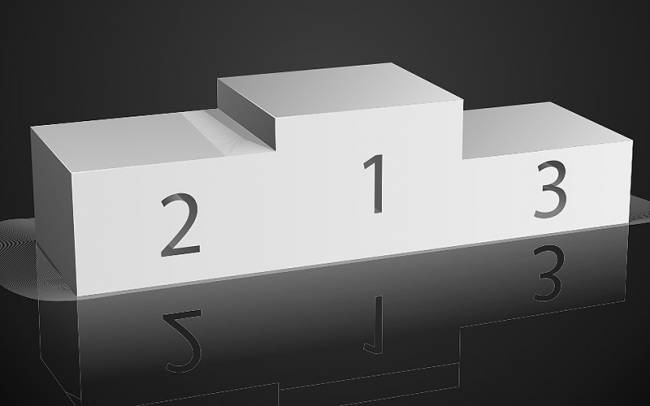 If there was a gold medal on offer for lies about sporting achievements this fibbing dad would top the podium
We have all contracted the Olympic bug in our house, again. The impact of this means that while the Games is on in Rio de Janeiro our strict no-TV-before-the-age-of-two policy forced on our son, Freddie, has been relaxed, significantly.
And why not, with sport's very best striving to fulfil the Olympic motto of citius, altius, fortius (which is faster, higher and stronger for us non-Latin speakers)?
Young and old can't fail to be inspired by the competitive action, and yet it teaches important life lessons about both winning and losing gracefully – at least that's our flimsy justification for allowing Freddie to stay up and watch with us.
Four years ago, when London hosted the Games in our home city, Clare – my then girlfriend and now wife, who seldom takes an interest in sport, despite my best efforts to extol the virtues of Manchester City – became giddy with excitement, and to my surprise sought to attend as many events as time, and money, would allow.
It didn't matter what was on: weight lifting, beach volleyball, fencing, hockey … Clare, fuelled by her jingoistic enthusiasm, even won a couple of ticket competitions, and would often well up with proud tears when news of yet another Team GB medal filtered through.
Many times I'd receive a frantic call at work. "I've managed to find us tickets for the track-and-field day tomorrow," Clare would start. "I have confirm online within the next 30 seconds, though." I would then ask the cost. "They are only £3,000, each."
The reason I mention London 2012 is to show my wife's enthusiasm for the Rio Games – heck, with so many Team GB podium finishes this time, it's been a cry fest! And Freddie, having been afforded the opportunity to revel in the action, with a nod from Clare, appears to be his mother's son.
His eyes have been fixated on any and all disciplines, be it canoe slalom, the athletics, rugby sevens, gymnastics or equestrian ("horsey jumping"). I'm sure it has nothing to do with the fact that Freddie has worked out that if he shows an interest in the Games it means he can stay up later than usual, oh no.
But now that we have all caught the Games bug a new competitiveness and playfulness has begun to influence our daily lives. There is fresh excitement to gobble down the breakfast bowl of Cheerios – they look like Olympic rings, after all – in record time, for instance. And Freddie's bath time – when he eventually goes up the wooden hill – must now involve a canoe-rowing fusion, and no small amount of splashing.
Watching the Olympics next to Freddie has also brought out something very daddish and rather ugly in me, I'm ashamed to report. More than once I have felt the need to lie to my son and say: "Daddy can do that." This is usually after someone has nailed a ridiculously tough gymnastic floor routine, or managed a sensational dive from the 10-metre platform.
I'm not sure whether this is a jealous response to watching these elite athletes blow my mind fused with a realisation that my sporting career is all but over (save for five-a-side footie on Tuesday nights with a group of other unfit fathers), or whether what started off as a joke has now morphed in to a full-blown need for Freddie to take pride in my fake achievements. I'll put him straight, one day.
For now, if there was a medal on offer for fathers fibbing about sporting achievements I would top the podium during the Rio Olympics. And I'm not sure it would trigger proud tears from my wife if I were to claim the imaginary title, for once. Still, with six gold medals in the loft, somewhere, who needs another one, anyway?