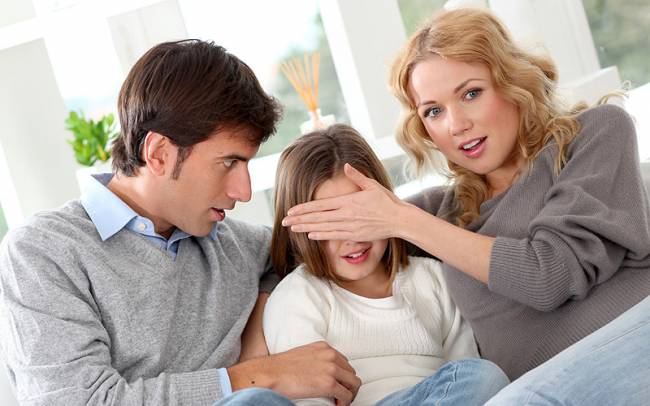 Limiting visibility of iPads, TV and so on, before a second birthday has great benefits – especially when attempts to foist allegiance of your favourite football team on your offspring badly backfire
On the wonderful day Freddie arrived, my wife and I, still hospital-bleary, made a pact: our newborn son would not be afforded any screen time – TV, iPads, laptops, iPhones etc – until he turned two.
Romantic, I know. But all the research suggests that initial two-year period of any child's life is the most formative, when brains are operating at optimum-sponge level, soaking up all the information their little minds can manage. Why pump it with junk, ran the argument.
The truth is, we don't often have the TV on at home – save for when Freddie is tucked up in his cot. That's when, as a couple, we might nibble through a series or boxset, while chomping on a simple-and-rapidly-assembled pasta dish, silently debating whether it's encroaching greediness to suggest the Phish Food for afters, again (ah, the glamour of parenthood).
Even now, with Freddie approaching his TV-watching landmark birthday, we have stayed strong to our pledge, for the most part. (And, for fear of sounding snooty, I should flag here: we certainly don't judge any parents who do use iPads and the like to entertain/distract their children; we totally get it. We also acknowledge that Freddie might be missing out.)
For the most part, that is, aside from the occasional Manchester City game. That's when the rules slip. So when I have to watch a match – partly for work reasons (I earn most of my corn as a sports journalist), though mostly as a supporter – I will often attempt to engage Freddie's interest. Guilty as charged.
My defensive reasoning is this: naturally, as a 21st century parent you feel disposed – duty bound, even – to provide your little one with a well-rounded childhood. Ideally it will be one fused by education, culture and sport, thereby providing the maximum opportunities to locate talents and encourage passions.
Manchester City is a passion of mine, and one which my father passed on to me. (Those readers suspecting a glory hunter: I promise I've been through the bad times and the good, and admittedly the very good, recently. Shaun Goater remains my hero.) And so, I confess, for Freddie's first birthday I bought him a City kit, socks and all. The sky-blue home shirt even had 'Fred 1' ironed on to the reverse (I saved £12 by cutting the last three letters from 'Freddie', in case you were wondering).
Alas, up to now my plans to woo Freddie's concentration, and ignite a passion for my beloved City, have largely backfired, badly. For instance, he will regularly, defiantly, choose a red toy car / chair / spoon / bowl et cetera, over a blue one, despite my proffering the latter shade.
Red, of course, is the hue of Manchester United – City's sworn enemies. I sometimes feel he opts for their colour to wind me up, but that can't be possible … can it?! (As an aside, this colour wariness greatly afflicts my father. Last week – no joke – while hiring a car in France, he refused a red Clio, and demanded a blue one.)
Freddie does, though, do a splendid double-handed, arms-aloft point, while shouting 'City' thrice, on demand, and sometimes voluntarily. Indeed, on occasion he greets baffled visitors with this enthusiastic chant, much to my muted amusement.
However, when I have plonked him next to me on the sofa – so he can study Sergio Aguero's attacking guile, and Joe Hart's panther-like goalkeeping, while also noting Yaya Toure's inability to track back and defend (tsk!) – he has been transfixed momentarily, before inevitably wriggling from my fatherly, firm grasp, having spied his talking tractor, or a noisy book, in the other room.
Worse, frequently, when I've managed to hold Freddie's attention for a sustained stretch, City have contrived to concede a goal with surprising regularity. Come to think of it, I'm unsure as to whether he has actually ever seen my/our team win.
Imagine the scene: there we are, the pair of us sitting on the sofa with our sky-blue shirts on, and City's porous defence leak a goal, triggering a funk of disappointment inside me.
Through my hands I watch the reply, and with the commotion of a goal celebration blaring from the TV, Freddie jumps off, gleefully wheels around to me, with his pointed fingers excitedly reaching ceiling-ward.
"City, City, City," he shouts, grinning, as he wields a red car.